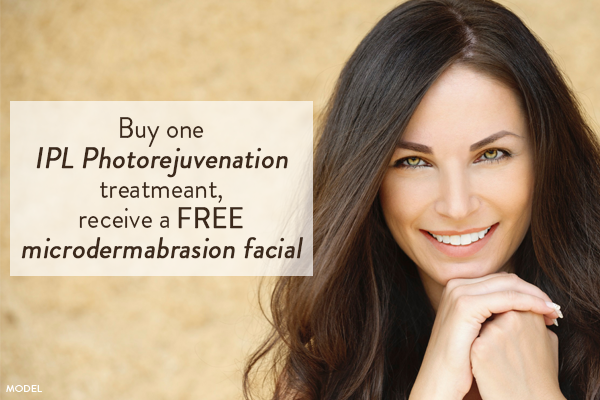 This month's special is the perfect reset button for your skin!
IPL Photorejuvenation improves the appearance of may concerns such as: sun spots, age spots, dull and uneven pigmentation, large pores, sun damage, early signs of aging, and rosacea. We advise our patients to stay our of the sun for the duration of the healing process and recommend a strong SPF.
Our microdermabrasion facial* helps your skin feel and look younger by removing lingering dead skin cells. A great finishing touch after a IPL photorejuvenation!
*Microdermabrasion facial should be done at least 4 weeks after an IPL Photorejuvenation.
Offer valid through August 31, 2019. Please call us at (716) 634-5555 or contact us online to request your appointment.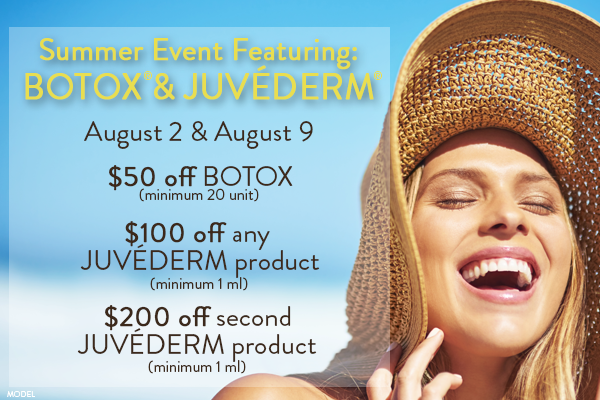 The excitement doesn't stop at our special, this month we are also holding a BOTOX® Cosmetic and JUVÉDERM® event.
The event will be held on the first two Fridays of the month, August 2nd and August 9th. Not only will the event discounts include $50 off BOTOX, $100 off any JUVÉDERM product and $200 off any second JUVÉDERM product, but there will an additional special discount of 20% off skin care products for all attendees.
We hope you are as excited as we are about our summer event!
A Huge Thank You from Us to You
Thank you for voting us "Buffalo Spree 2019 Best of WNY Winner" for Best Medispa yet again! This award would not be possible if it weren't for our amazing patients.