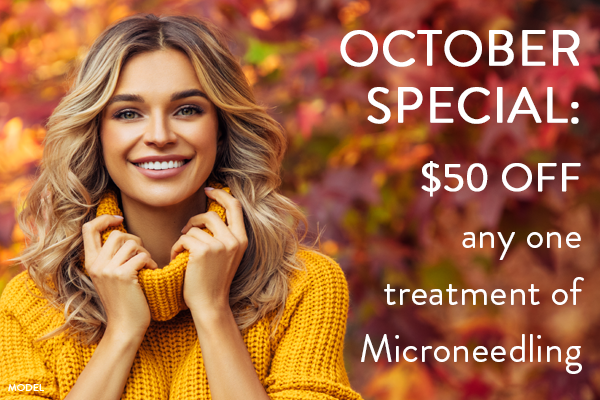 Fall is the perfect time to get a microneedling treatment, which is why we are offering $50 off any one treatment for the month of October. Microneedling treatments are great for eliminating fine lines, wrinkles, and some acne scarring. If you think your post summer skin could benefit from this treatment, call us to schedule your consultation today! If you'd like to learn more about this treatment, visit our Medical Spa page.
For all other questions or concerns, feel free to call us at (716) 634-5555 or contact us online.
Offer ends October 31, 2020.