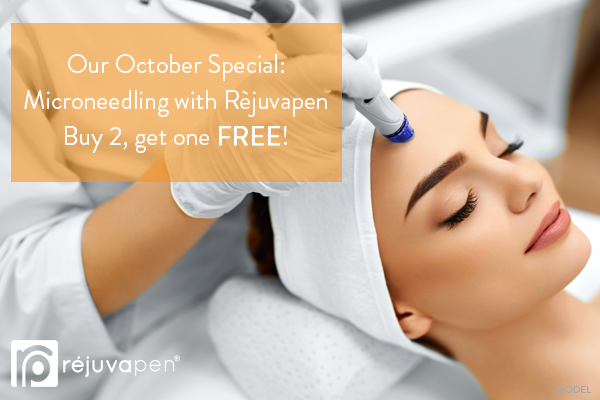 We've got just the right treat for your skin this Halloween!
Microneedling with Rèjuvapen is a great treatment if you're looking to eliminate any imperfections from your skin's surface. The Rèjuvapen microneedling device penetrates your skin just deep enough to trigger the skin's natural healing process, ultimately producing more collagen. The treatment is then finished off with a serum of your choice to give your skin an extra plump!
We typically recommend 3 treatments for optimal results. So take advantage of this month's sweet deal and treat yourself!
Offer valid through October 31, 2019. Please call us at (716) 634-5555 or contact us online to request your appointment.