WNY Plastic Surgery: Andrew P. Giacobbe, MD, FACS
7 Hopkins Road
Williamsville, NY 14221
Phone: (716) 634-5555
Locations Hours: Mon, Thu: 9 a.m.– 5 p.m.
Tue, Wed, Fri: 9 a.m.– 7 p.m.

Our Staff
WNY Plastic Surgery serves Buffalo, NY,  patients at our Williamsville office with the unparalleled expertise of our medical and office staff. Here, get to know the friendly faces who keep our practice running and ensure your experience is superior from start to finish.
Lori Incorvaia, RN, Medical Spa Manager
Lori is a well-known leading local spa professional with more than 25 years of experience as a nurse. About half of those years have been spent specifically in the skin care field. Since 2008, Lori has developed the medical spa at WNY Plastic Surgery, helping it become a top destination for those seeking beauty treatments. She leads a team of enthusiastic aestheticians who are ready to help you look your best with an array of unique products and services.
Lori is passionate about good skin health and improving appearances. More importantly, she loves helping people view themselves in more positive ways with a healthy approach to their skin and beauty regimens.
Lori has many years of experience as a nurse injector and has advanced certification in laser and IPL medical aesthetic treatments. Continuing education and training are important to Lori, and she's earned certificates in advanced master training for injectables as well as international training certification.
Faith, family, and friends keep Lori motivated every day. She loves her 2 dogs, Olivia and Isabetta.
Nancy Joerg, RN, Office Manager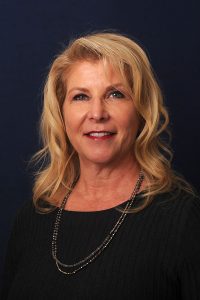 Amy Santoro, CMOM, Patient Care Manager
Lisa, Patient Care Coordinator
Eliza, Aesthetician
It's important that the plastic surgeon you choose is supported by an excellent team. We invite you to visit our Williamsville plastic surgery practice. Request your consultation online, or call our office at (716) 634-5555 to schedule your appointment.