WNY Plastic Surgery: Andrew P. Giacobbe, MD, FACS
7 Hopkins Road
Williamsville, NY 14221
Phone: (716) 634-5555
Locations Hours: Mon - Fri: 9 a.m. – 5 p.m.

Dermal Fillers
If you're thinking about getting dermal fillers, such as JUVÉDERM®, in the Buffalo, NY, area, the skilled injectors at WNY Plastic Surgery are extensively trained on the nuances of each product and the anatomy of the face. Their knowledge and skill create beautiful results that complement and enhance your natural features. They're one of the reasons our medical spa in Williamsville has earned a reputation for excellent, natural-looking results.
How Much Do Dermal Fillers Cost in Buffalo & Williamsville, NY?
The cost of dermal fillers, such as JUVÉDERM and Restylane, varies depending on the amount of filler used, the number of areas treated, and other factors. Even though cost is an important consideration for most patients, we recommend not shopping for the least expensive injector. Complications and side effects are more common when injectors have little training or experience.
Can I Get Dermal Fillers?
The injectable fillers we use are all made of hyaluronic acid (HA), which is a substance that occurs naturally in the body. These fillers are typically well tolerated by most patients and require no allergy testing.
What Concerns Do Dermal Fillers Treat?
Dermal fillers are often a good choice for healthy individuals concerned about:
Nasolabial folds
Marionette lines
Lip lines
Thin or wrinkled lips
Diminished volume in the cheeks
Hollow temples
Tear trough or under eye hollows
Ill-defined jawline
Dermal fillers are very versatile and available in a variety of formulations. This makes certain products better at treating particular areas of your face than others.
Dermal Fillers

Before & After Photos

Before & After
Case #136
This 31-year-old female patient from Buffalo, NY desired more contour in her midface. A recommendation was made to use 2mL of Restlyane Lyft in her midface creating a lift and greater contour. The patient was very pleased with the results. These pictures are same day before and after.
Read More

Before & After
Case #132
This 33-year-old woman from Western New York had a lack of definition in her jawline and a dimpled chin creating a profile she was displeased with. 1mL of Vollure was injected throughout the jawline and chin area for her first appointment. Same day before and after, instant results with minimum bruising. 9 months to a year of product retentio...
Read More
Keep in mind that each patient is unique and your results may vary.
What Are Lip Fillers?
Lip fillers are simply dermal fillers used to augment, smooth, shape, or plump the lips. These fillers are often specially formulated to be softer and silkier, and can add definition to the border of the lips, enhance their shape, and smooth lines on or around the mouth.
What Is Jawline Filler?
Jawline filler transforms a weak or sagging jawline by adding volume, definition, shape, and structure for a more contoured and youthful appearance. The filler is carefully injected into targeted areas, providing immediate improvement that aligns with your overall facial balance.
What Are the Different Types of Dermal Fillers?
At WNY Plastic Surgery, we use only FDA-approved products, so you can feel confident in their safety and effectiveness. We offer many different filler options, each with its own advantages and indications. They include the following:
JUVÉDERM® XC: Classic JUVÉDERM is a versatile filler that is best at filling moderate lines around the nose and mouth, especially nasolabial folds.
JUVÉDERM VOLUMA® XC: This filler was originally developed to add volume and subtle lift to the cheeks. Its results can last for up to 2 years.
JUVÉDERM VOLBELLA® XC: Soft and smooth, VOLBELLA's smaller particle sizes make it ideal for filling the lips, creating natural-looking results.
JUVÉDERM VOLLURE® XC: Best for fading the look of more severe lines and creases, the results of treatment with VOLLURE can last for up to 18 months.
JUVÉDERM® VOLUX® XC: This filler was designed to enhance jawline definition, adding volume, shape, and structure. Results can last for up to 1 year.
Restylane®: This HA-based filler can create beautiful results around the nose and mouth, typically lasting 6 to 9 months or more.
Your injector can help you decide which product, or combination of products, is right for you. In some cases, we may determine that BOTOX® Cosmetic may work best instead of, or in addition to, dermal fillers.

Earn Rewards with Brilliant Distinctions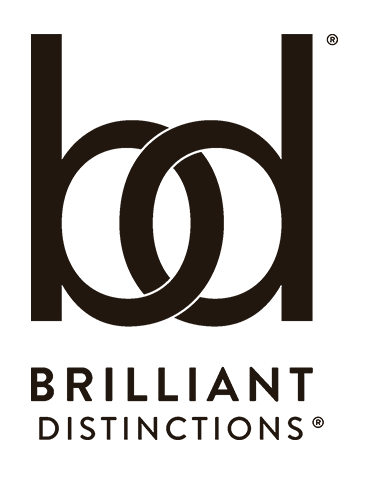 Our Brilliant Distinctions rewards program gets you discounts on some of your favorite med spa procedures and skincare products. Rack up points each time you come in for BOTOX® Cosmetic, JUVÉDERM®, or JUVÉDERM® VOLUMA XC products.
Sign Up Online And Start Saving!
What Happens During a Dermal Filler Treatment?
Dermal filler injections are administered by either Dr. Giacobbe or our team of injectors. Your provider begins by briefly cleansing your face to remove oils, makeup, and dirt. He or she then prepares the syringe and makes several quick injections around the area where you'd like to focus. Your provider may ask you to make certain facial expressions to ensure treatment accuracy. Each injection is incredibly quick, and we use the thinnest needles possible. Additionally, all fillers come pre-formulated with lidocaine to ensure your maximum comfort.
Dr. Giacobbe
Board-Certified Plastic Surgeon
Board-certified plastic surgeon Dr. Andrew Giacobbe is proud to be your partner in aesthetics. He and his remarkable team offer a variety of surgical and nonsurgical options to help you look and feel your best.
Dr. Giacobbe
View Before & After PHotos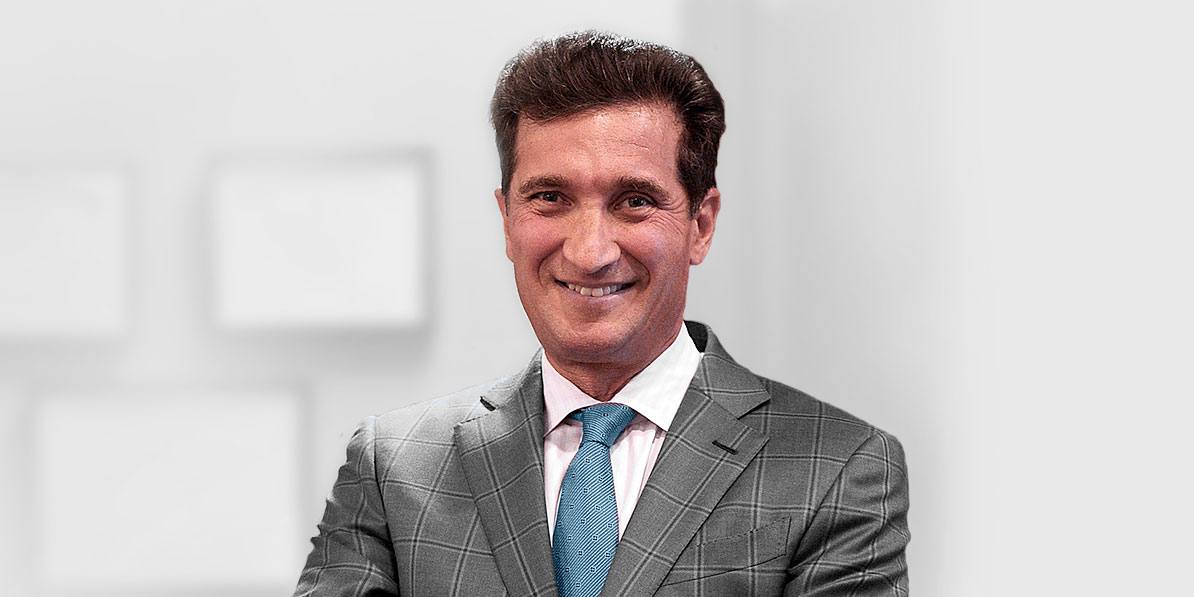 Dr. Giacobbe
Meet Dr. Giacobbe
Board-Certified Plastic Surgeon
Board-certified plastic surgeon Dr. Andrew Giacobbe is proud to be your partner in aesthetics. He and his remarkable team offer a variety of surgical and nonsurgical options to help you look and feel your best.
Dr. Giacobbe
View Before & After PHotos
What's a 'Liquid Facelift?'
The phrase liquid facelift describes a treatment that combines fillers with BOTOX injections. BOTOX treats expression lines or dynamic wrinkles, often in the forehead area. Since different types of wrinkles often develop at the same time, it makes sense to treat them during the same appointment. A liquid facelift is a good approach for mild to moderate wrinkles, but doesn't create the type of results you would see with a surgical facelift.
What Is Dermal Filler Recovery Like?
After your treatment, you may return to your regular activities as soon as you'd like—it's not necessary to take any time away from work and other obligations. However, some localized symptoms, such as redness, tenderness, itching, or bruising may persist for a day or so. These are normal and will go away on their own.
How Long Do Dermal Filler Results Last?
Depending on the filler we use, you can expect your results to last anywhere from several months to 2 years. We'll offer you a more detailed idea of what you can expect when we see you for your consultation.
More Dermal Filler FAQs
Are dermal fillers safe?
Dermal fillers have an exceptional track record for safety when administered by trained injectors. The most common side effects are slight swelling and redness at the injection site, which resolve within hours in most cases. Bruising can occur, especially if you don't follow pre-appointment instructions for stopping certain supplements and medications.
Is JUVÉDERM the best filler?
No filler is necessarily better than others. Some patients get better results with a certain filler than others. If you're not satisfied with the results of one brand of filler, ask about using a different filler at subsequent appointments.
How are dermal fillers different than BOTOX?
Fillers treat different types of wrinkles than BOTOX. Fillers are smooth gels that add volume to the treatment area and produce immediate results. BOTOX, on the other hand, is a neuromodulator—meaning it blocks signals sent from the nervous system to muscles used to change expressions. The results typically take 7 to 10 days to appear.
What if I want to dissolve my fillers?
Reversing the results of your filler injections is possible for hyaluronic acid-based fillers. Hyaluronidase is an enzyme that dissolves hyaluronic acid dermal fillers. Fillers classified as biostimulators, such as Sculptra® Aesthetic and RADIESSE®, cannot be reversed.
What's the best age to start getting injectable fillers?
The best time to start fillers depends on your goals. Younger patients in their 20s may get filler injections for facial contouring. For example, fillers can create symmetry, enhance cheekbones, or create a more angular jawline. Patients considering fillers to minimize wrinkles often start treatments in their 30s.
Is a liquid facelift really worth it?
Combining BOTOX and filler injections—a liquid facelift—is an effective way to restore a more youthful appearance for patients with early signs of aging. If you have more severe wrinkles, sagging, or volume loss, then facial plastic surgery is probably the best option for you.
Are you looking for a med spa to have injections of dermal fillers such as JUVÉDERM in the Buffalo, NY, area? We're ready to get started when you are. Please request a consultation online, or call us at (716) 634-5555 to start planning your treatment.