WNY Plastic Surgery: Andrew P. Giacobbe, MD, FACS
7 Hopkins Road
Williamsville, NY 14221
Phone: (716) 634-5555
Locations Hours: Mon - Fri: 9 a.m. – 5 p.m.

Breast Augmentation
Board-certified plastic surgeon Dr. Andrew Giacobbe specializes in breast augmentation at his Williamsville practice near Buffalo, NY, for women who want to enhance their femininity and confidence. Using some of today's most advanced breast implants, as well as meticulous attention to detail, Dr. Giacobbe can create remarkably natural-looking results.
Breast augmentation is one of the most popular plastic surgery procedures, with hundreds of thousands of women undergoing the procedure each year. Years of technical refinement have made it one of the safest and most successful elective procedures.
How Much Does Breast Augmentation Cost in Buffalo, NY?
The cost of breast augmentation can vary depending on a number of factors, such as the type of breast implants used, the training and experience of the plastic surgeon, and the geographic location of the practice. The cost of breast augmentation in Buffalo, for example, will be different than in Manhattan. Even though most patients have a certain budget, it's important to choose a surgeon based on qualifications and trust rather than price.
Should I Get Breast Augmentation?
Typically, the best candidates for breast augmentation meet the following qualifications:
Are dissatisfied with the size of one or both breasts
Are generally in good physical and mental health
Have realistic expectations for surgery
Breast Augmentation vs. Breast Lift Surgery
Many patients ask if they can improve the appearance of sagging breasts with breast augmentation surgery. That's possible only for someone with mild sagging. If you have moderate to severe sagging, you may be a better candidate for breast lift. Breast implants add volume to the breasts, which can worsen sagging. Dr. Giacobbe may recommend combining a breast lift with breast augmentation to enhance the size and position of the breasts.
Commonly Combined Procedures
If your concerns also include changes to your body's contours after having children or losing significant weight, Dr. Giacobbe can combine breast augmentation with a breast lift, liposuction and a tummy tuck for a complete mommy makeover.
Your in-person consultation with Dr. Giacobbe is an important opportunity to discuss your candidacy and options for your surgery. In addition to asking you questions about your lifestyle and health history, he performs a physical examination to help him plan the best surgical approach for your procedure.
Breast Augmentation

Before & After Photos
WARNING:
This feature contains nudity. Please click OK to confirm you are at least 18 years of age and are not offended by such material.
Which Kind of Breast Implant Is Best?
Your choice of breast implants is based on personal preference. Many of our patients ask what type of breast implant feels the most natural? Implants filled with cohesive silicone gel usually feel the most like natural breast tissue. Even then, silicone gel breast implants have different consistencies, with some softer than others.
Your choices for customizing your breast implants include:
Implant material: Select from saline, silicone gel, or highly cohesive silicone gel ("gummy bear") implants. All available implants are approved by the FDA.
Implant shape: Implants are available in both round and shaped styles. Round implants offer equally distributed volume and can provide more upper pole volume or cleavage. Shaped implants are tapered—sometimes called teardrop-shaped—and mimic the natural slope of a breast.
Implant texture: Breast implants are available with both smooth and textured shells. These may have their own sets of advantages and disadvantages, and Dr. Giacobbe helps you determine which option is best for you. All anatomically shaped implants are textured because the texturing prevents the implant from rotating once it's in place.
Implant profile: Implants are available in low, moderate, high, and extra high profiles. "Profile" refers to the projection of the implant from the chest wall.
Dr. Giacobbe offers a full range of today's breast implant options at his Buffalo-area practice, giving you an array of choices to ensure you achieve your ideal result. Dr. Giacobbe helps you narrow down your choices based on your existing body type as well as your ultimate goals.
Breast Augmentation Revision
There are several reasons why you might want to replace your implants. You may want to change the size, switch from saline to silicone gel, or want a newer generation implant. Should you change your mind about your implants, Dr. Giacobbe can perform breast implant replacement surgery to make sure your appearance stays aligned with your goals.
Will I Have a Noticeable Scar?
Dr. Giacobbe helps you understand which incision option is best for you during your consultation. His meticulous surgical technique, as well as the discreet location of each of these incisions, means that your resulting scars will likely be almost undetectable.
How Is Breast Augmentation Performed?
At his practice in New York, Dr. Giacobbe performs breast augmentation with the patient under general anesthesia. He begins by making an incision in one of 3 possible locations:
The inframammary fold, located under the breast hidden in the natural crease. This is the most popular incision option because it offers the most direct access to the breast pocket during surgery and a well-concealed scar.
Around the lower edges of the areolae, called the periareolar incision.
In the armpit, called the transaxillary incision. This approach requires saline-filled implants, which are filled after insertion.
Once he has made the initial incision, Dr. Giacobbe creates a pocket within the breast tissue. This pocket may be located just behind the breast tissue or behind the breast tissue and the chest muscle, depending on your desired results. He positions the implant in the pocket and repeats the technique on the opposite side. Once he has evaluated the implants for symmetry, he closes the incisions with sutures.
Dr. Giacobbe
Board-Certified Plastic Surgeon
Board-certified plastic surgeon Dr. Andrew Giacobbe is proud to be your partner in aesthetics. He and his remarkable team offer a variety of surgical and nonsurgical options to help you look and feel your best.
Dr. Giacobbe
View Before & After PHotos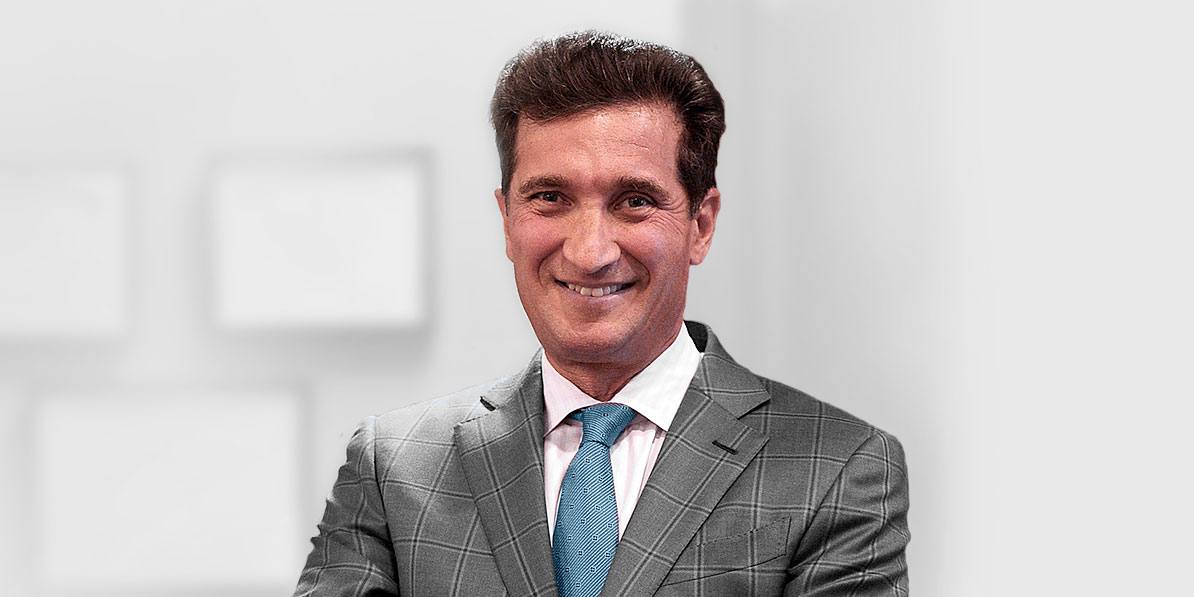 Dr. Giacobbe
Meet Dr. Giacobbe
Board-Certified Plastic Surgeon
Board-certified plastic surgeon Dr. Andrew Giacobbe is proud to be your partner in aesthetics. He and his remarkable team offer a variety of surgical and nonsurgical options to help you look and feel your best.
Dr. Giacobbe
View Before & After PHotos
What Is Breast Augmentation Recovery Like?
Breast augmentation at WNY Plastic Surgery is an outpatient procedure, so you can expect to return home once you've recovered from the anesthesia. It's important that you have a friend or loved one to drive you home and stay with you for at least the first 24 hours.
You should plan to take it easy for a few days, but you'll be advised to walk around at least every few hours to promote circulation and help prevent blood clots. Dr. Giacobbe will provide you with detailed post-surgical instructions at your pre-op appointment. Following them will help ensure your scars heal well and you enjoy a beautiful, lasting outcome.
How Long Is Breast Augmentation Recovery?
The vast majority of patients are comfortable enough to return to work and other daily activities in less than 1 week. You can return to light exercise after 2 weeks, and more strenuous exercise, such as running, weights, and high-impact cardio, can be resumed after 6 weeks.
Dr. Giacobbe and his highly experienced medical team will monitor you closely in the weeks following your surgery. Your post-op appointments are an opportunity to ask any questions that you have about your recovery, but you can call the office anytime you have concerns.
How Long Do Breast Implants Last?
Your breast augmentation results can be quite long-lasting, often enduring for more than a decade, especially if you closely follow your aftercare instructions.
Common Breast Augmentation Questions
Can I breastfeed after breast augmentation?
Breast augmentation rarely disrupts the ability to breastfeed. The primary risk to the breasts' milk ducts is if you opt for periareolar incisions. This incision location on the lower edge of the areola could affect the nerves and result in breastfeeding difficulty.
Does breast augmentation help lift sagging breasts?
In most cases, women with sagging breasts who want to add volume need to combine implants with a breast lift. Breast implants can create a more youthful, perkier appearance for patients who have mild sagging. But implants will actually make moderate or severe sagging worse if not combined with a lift.
How do you choose the size of breast implants?
Choosing the size of your breast implants is a decision that you should make in consultation with Dr. Giacobbe. Many patients say they want to be a certain bra size after breast enhancement surgery, but implant sizes are measure in cubic centimeters (cc). To create natural-looking results, the implants should be a size that is in proportion to your body. Dr. Giacobbe uses his experience and expertise to help patients choose implants that match their aesthetic goals.
If you're looking for a cosmetic breast surgeon in Buffalo, NY, we invite you to learn more about your options for improving your shape with breast augmentation. Please request your consultation online, or call our office at (716) 634-5555 to arrange your visit.