WNY Plastic Surgery: Andrew P. Giacobbe, MD, FACS
7 Hopkins Road
Williamsville, NY 14221
Phone: (716) 634-5555
Locations Hours: Mon - Fri: 9 a.m. – 5 p.m.

Liposuction
Dr. Andrew Giaccobe performs liposuction at his Williamsville practice outside Buffalo, NY, for women and men who want to reduce isolated bulges for a slimmer, more proportional look. At WNY Plastic Surgery, liposuction is a simple, effective surgery that selectively reduces these areas of fat for attractive contours that enhance your body and your self-esteem.
How Much Does Liposuction Cost in Buffalo, NY?
The cost of liposuction, as with all cosmetic surgical procedures, depends on a number of factors. These range from the area or areas being treated, the experience and training of the plastic surgeon, the technique used, and the location of the practice. The cost of liposuction in Buffalo, NY, for example, will be different than in Manhattan. We recommend choosing a surgeon based on qualifications and trust, however, rather than cost.
Should I Get Liposuction?
Although the objective of liposuction is to remove unwanted fat, it's not a weight loss procedure or a solution for obesity. Instead, it creates the best results for patients who are at or near their ideal weights but still bothered by areas of annoying, persistent fat. In addition to this, ideal patients are those who meet the following qualifications:
Are in generally good health
Have realistic expectations for their results
Are committed to maintaining a reasonably healthy lifestyle after surgery
Liposuction

Before & After Photos
WARNING:
This feature contains nudity. Please click OK to confirm you are at least 18 years of age and are not offended by such material.
What Does Liposuction Treat?
Liposuction is a very versatile procedure that can be used to treat many different areas of the body. Popular treatment areas include:
Arms
Hips
Abdomen
Buttocks
Thighs
Chest
Chin and neck
Lower legs, including the ankles
Dr. Giacobbe uses the super-wet technique, which uses a special fluid to minimize bleeding and help make unwanted fat easier to target. He uses traditional cannulas—long, thin tubes to suction fat away—as well as power-assisted cannulas, which vibrate to more effectively loosen fat. The best option for your own body depends on the areas you wish to treat and the quantity and type of fat you'd like to remove. During your consultation, Dr. Giacobbe helps you navigate each option.
Commonly Combined Procedures
Liposuction is an effective surgery on its own. For certain patients, it also makes a nice complement to procedures such as tummy tuck. Liposuction is a common addition to mommy makeover surgery, which often includes a breast lift and breast augmentation to revitalize areas of the body most affected by pregnancy.

What Happens During Liposuction Surgery?
Dr. Giacobbe will perform your liposuction procedure while you are under general anesthesia.
Dr. Giacobbe makes a series of small, well-concealed incisions on the area of your body to be treated. He administers a special fluid to the targeted fat. This fluid causes fat cells to swell, making them easier to see and effectively remove. It also contains ingredients that relieve pain and inhibit bleeding. Once the fat has been saturated with this fluid, he inserts a cannula through the incision. He moves the cannula back and forth to loosen fat. He then suctions it away.
When Dr. Giacobbe has achieved your desired results and ensured your treated area is smooth and even, he closes your incisions with sutures. Liposuction scars are typically very small and well-hidden within natural body creases.
Dr. Giacobbe
Board-Certified Plastic Surgeon
Board-certified plastic surgeon Dr. Andrew Giacobbe is proud to be your partner in aesthetics. He and his remarkable team offer a variety of surgical and nonsurgical options to help you look and feel your best.
Dr. Giacobbe
View Before & After PHotos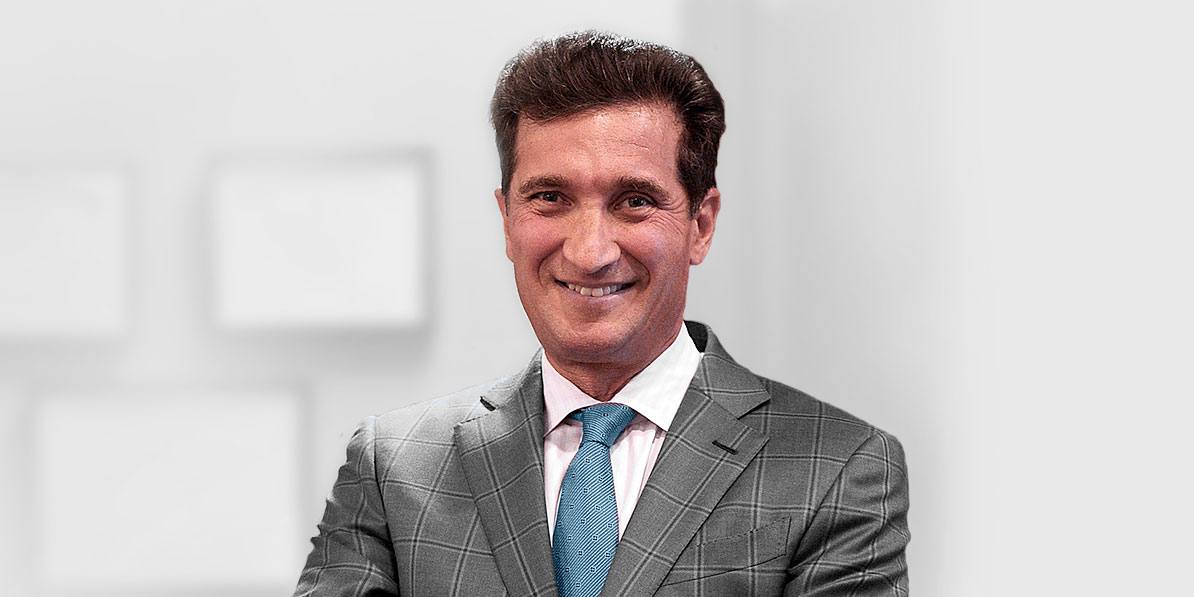 Dr. Giacobbe
Meet Dr. Giacobbe
Board-Certified Plastic Surgeon
Board-certified plastic surgeon Dr. Andrew Giacobbe is proud to be your partner in aesthetics. He and his remarkable team offer a variety of surgical and nonsurgical options to help you look and feel your best.
Dr. Giacobbe
View Before & After PHotos
What Is Liposuction Recovery Like?
In the first few days after your liposuction procedure, you'll need to limit yourself to light activities around the house. Listen to your body during this time, and don't overexert yourself. Dr. Giacobbe will advise you on when you may safely resume vigorous exercise.
After surgery, your treated area will be fitted with a special compression garment to minimize swelling and support the area as it heals. This garment should be worn at all times except for showering and using the restroom. You may need to wear this garment for up to 6 weeks.
The day after surgery, you may carefully remove the gauze over your incision sites. After you shower, each day, apply an antibiotic ointment and bandages to your incisions.
You'll be scheduled for your initial follow-up visit 1 week after your surgery. At this appointment, we remove your stitches. Dr. Giacobbe also evaluates your healing process.
Recuperation after liposuction is highly subjective. However, most patients are comfortable going back to non-strenuous work and activities within a week. The discomfort you can expect is comparable to the muscle soreness you'd experience after a strenuous workout. Bruising and swelling are common and typically resolve within a few weeks.
How Long Do Liposuction Results Last?
The results of your liposuction procedure have the potential to last for many years. In fact, the fat cells removed during the procedure are highly unlikely to come back. However, liposuction does not protect you from gaining weight in the future. By doing your best to maintain a steady weight, you can enjoy your new body indefinitely.
Common Liposuction Questions
How much weight can you lose with liposuction?
Even though you may lose a few pounds after having liposuction, the procedure is not weight loss surgery. Liposuction removes stubborn pockets of fat to enhance the contours of your body.
Will I have scars after liposuction?
The incisions Dr. Giacobbe makes during liposuction surgery are very small and strategically concealed. They are virtually imperceptible after you've fully healed.
Is the procedure painful?
You'll be under a general anesthetic during liposuction surgery, meaning you'll be asleep and comfortable throughout the procedure. Once you return home, you can manage any discomfort by taking prescription pain medication as directed, although many people find that over-the-counter pain relievers are enough. Some people have described the discomfort as comparable to soreness after a tough workout. Wearing a compression garment helps keep you more comfortable during the recovery.
Is liposuction better than nonsurgical body contouring treatments?
Nonsurgical fat reduction treatments target isolated pockets of unwanted fat using either extreme cold or heat to destroy the cells. None of the available treatments can produce the types of results you'll see after liposuction, which enables the surgeon to sculpt and remove fat with precision. Additionally, the results can take months to emerge because the fat cells gradually die.
If you're looking for a body contouring specialist to perform lipo in Buffalo, NY, Dr. Giacobbe will work with you to help plan your liposuction procedure. Request your consultation online, or call WNY Plastic Surgery at (716) 634-5555 to arrange your first visit.