WNY Plastic Surgery: Andrew P. Giacobbe, MD, FACS
7 Hopkins Road
Williamsville, NY 14221
Phone: (716) 634-5555
Locations Hours: Mon - Fri: 9 a.m. – 5 p.m.

BOTOX® Cosmetic
Women and men considering BOTOX® Cosmetic at our Buffalo, NY-area practice want to erase signs of aging, especially around the eyes. At the medical spa at WNY Plastic Surgery, our highly trained injectors use this remarkable, safe product to create smoother skin and a younger look, all without surgery or downtime.
How Does BOTOX Work?
The active ingredient in BOTOX is a neuromodulator, which means it intercepts nerve signals. When used for cosmetic purposes, BOTOX reduces the muscle activity that causes "dynamic wrinkles"–those caused by repeated facial expressions.
How Much Does BOTOX Cost in Buffalo & Williamsville, NY??
The cost of BOTOX treatments depends on the amount needed to produce the desired results. Our specialists use BOTOX conservatively to create natural-looking results that minimize wrinkles and lines. We'll discuss the number of units we believe are needed and provide a specific price quote before your treatment sessions.
What Areas Can Be Treated With BOTOX?
We use BOTOX to treat many areas of the face to address or even prevent wrinkles. The most common treatment areas include:
Crow's feet
Vertical frown lines
Horizontal forehead furrows
BOTOX and other neuromodulators can also be used to subtly lift the brows, soften neck bands, or reduce an overdeveloped masseter (jaw) muscle.
Is BOTOX Cosmetic Safe?
Since getting FDA approval in 2002 for the treatment of dynamic wrinkles, BOTOX has proven to be extremely safe when administered by a trained injector. Its track record for safety is documented in multiple studies, and most people tolerate the injections very well.
Can I Get BOTOX?
BOTOX is not appropriate for patients who are pregnant or breastfeeding. Additionally, if you have a medical condition, such as heart disease, you may not be a candidate for treatment. During your initial consultation with Dr. Giacobbe, we discuss your eligibility for BOTOX, as well as other options, such as injectable dermal fillers, that may be suitable.
How Much BOTOX Will I Need?
Your injector will discuss your concerns and goals and will go over your treatment options with you. The amount of product used and the placement of the injections will vary depending on the degree of correction and the results you're seeking.
BOTOX vs. Dermal Fillers
Fillers are smooth gels that add volume to areas such as nasolabial folds, marionette lines, and hollows under the eyes. BOTOX works for dynamic wrinkles, also called expression lines, which develop after years of squinting, smiling, frowning, and other ways our faces change expressions.
Fillers and BOTOX are both versatile treatments used for multiple reasons. For example, lip fillers create plumper lips. Younger patients may get fillers to enhance the contours of certain facial features, including the nose or chin. BOTOX can create a slimmer jawline by relaxing the masseter muscle (the muscle used for chewing.)
Patients in their late 20s or early 30s may choose to get BOTOX to prevent the early onset of wrinkles by limiting the movement of certain facial muscles.
Another difference between BOTOX and fillers is how often you need maintenance treatments. BOTOX results typically last about 4 months, while fillers last between 6 and 24 months, depending on the product and the treatment area.
In some cases, we perform both dermal filler injections and BOTOX injections, administering both in a single appointment for comprehensive facial rejuvenation without surgery. This is often referred to as a "liquid facelift."
Earn Rewards with Brilliant Distinctions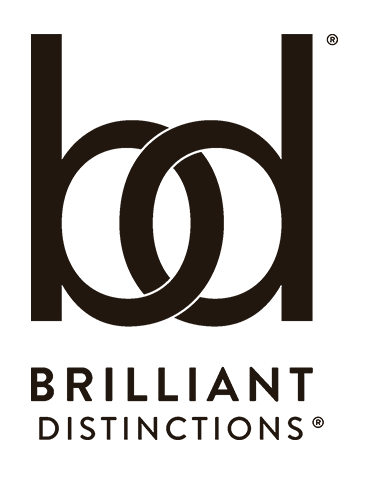 Our Brilliant Distinctions rewards program gets you discounts on some of your favorite med spa procedures and skincare products. Rack up points each time you come in for BOTOX® Cosmetic, JUVÉDERM®, or JUVÉDERM® VOLUMA XC products.
Sign Up Online And Start Saving!
What Happens During a BOTOX Treatment?
BOTOX is administered here in our office by our highly trained injectors. The procedure itself typically takes about 15 minutes, which makes it a wonderful choice for busy men and women who want to look their best without downtime.
During treatment, your injector begins by cleansing your skin to minimize any adverse reactions during treatment. He or she may also mark your skin to ensure accuracy. Using a very thin, small needle, your injector makes injections around your face according to your aesthetic goals. Thanks to the expertise of our injectors, treatment is quite comfortable.
Dr. Giacobbe
Board-Certified Plastic Surgeon
Board-certified plastic surgeon Dr. Andrew Giacobbe is proud to be your partner in aesthetics. He and his remarkable team offer a variety of surgical and nonsurgical options to help you look and feel your best.
Dr. Giacobbe
View Before & After PHotos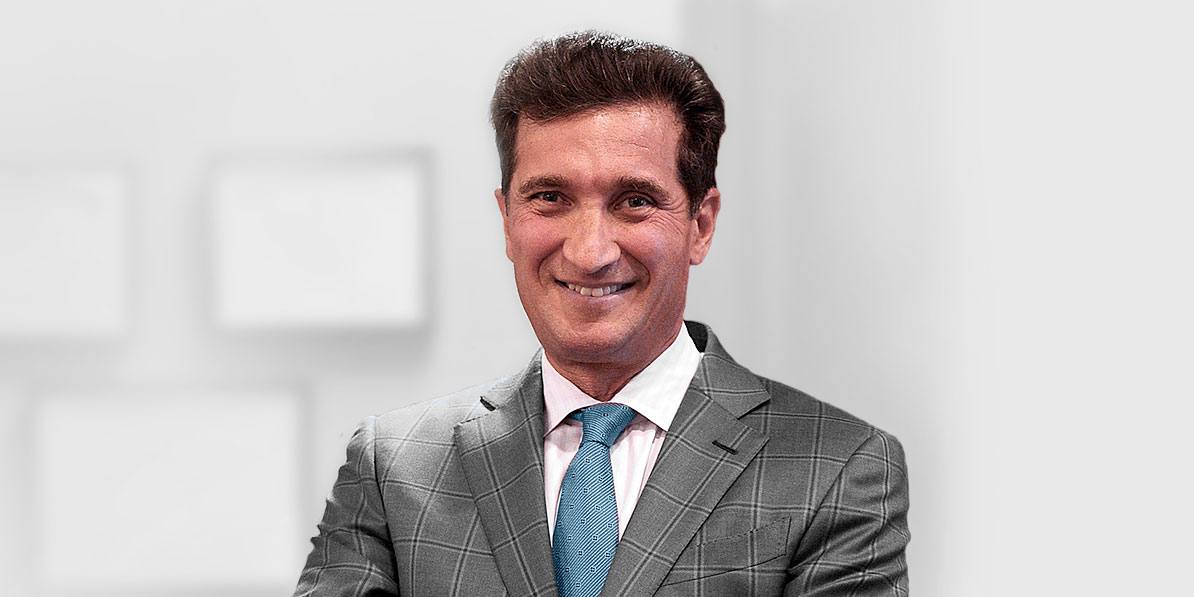 Dr. Giacobbe
Meet Dr. Giacobbe
Board-Certified Plastic Surgeon
Board-certified plastic surgeon Dr. Andrew Giacobbe is proud to be your partner in aesthetics. He and his remarkable team offer a variety of surgical and nonsurgical options to help you look and feel your best.
Dr. Giacobbe
View Before & After PHotos
How Should I Prepare for My BOTOX Appointment?
3 DAYS BEFORE treatment: AVOID topical products such as Tretinoin (Retin-A), retinols, retinoids,  glycolic acid, Alpha Hydroxy Acid, or other "anti-aging" products. Also AVOID waxing, bleaching, tweezing, or the use of hair removal cream on the area to be treated.
7 DAYS BEFORE treatment (to prevent bruising): AVOID blood-thinning over-the-counter medications such as aspirin, Motrin, ibuprofen, and Aleve. Also avoid herbal supplements, such as garlic, vitamin E, Ginkgo Biloba, St. John's wort, and omega-3 capsules.
Inform your provider if you have a history of Perioral Herpes to receive advice on antiviral therapy prior to treatment.
Do not use BOTOX® or FILLERS if you are pregnant or breastfeeding, are allergic to any of its ingredients, or suffer from any neurological disorders. Please inform your provider if you have any questions about this prior to the treatment.
Day of Treatment
Arrive at the office with a "clean face."  Please do not wear makeup.  You may bring your own makeup to apply after your treatment.
You may experience a mild amount of tenderness or a stinging sensation following injection.
Redness and swelling are normal. Some bruising may also be visible.
You may experience some tenderness at the treatment site(s) that can last for a few hours or a few days. You may have bruises in the areas treated.
Immediately After Treatment
Stay in a vertical position for four hours following injection. Do Not "rest your head" or lie down. Sit upright.
You may apply an ice or cold gel pack to the area(s) as instructed. After any pinpoint bleeding from the injection site(s) has subsided, you may begin wearing makeup.
AVOID placing excess pressure on the treated area(s) for the first few days: When cleansing your face or applying makeup, be very gentle.
AVOID exercise or strenuous activities for the remainder of the treatment day; you may resume other normal activities/routines immediately.
You may take acetaminophen/Tylenol if you are experiencing any mild tenderness or discomfort.
Avoid extended UV exposure until any redness/swelling has subsided. Be sure to apply an SPF 30 or higher sunscreen.
What Is BOTOX Recovery Like?
After your appointment, you may return to your regular activities immediately. The results of BOTOX take some time to develop, and you should begin to see improvement within 3 to 7 days.
How Long Do BOTOX Results Last?
Your results can last for up to 4 months, at which point you may want to schedule follow-up maintenance treatments.
Combining Treatments
BOTOX injections work well as part of an overall treatment plan to help you maintain a healthy, youthful appearance. In addition to combining BOTOX with dermal fillers as part of a liquid facelift, we often perform laser skin rejuvenation, microdermabrasion, or chemical peels with BOTOX.
BOTOX FAQ
 Is BOTOX better than fillers?
BOTOX and dermal fillers treat different types of wrinkles, so one isn't better than the other. As mentioned above, we often combine these injectables to provide comprehensive results.
Does BOTOX really help prevent wrinkles?
BOTOX injections can delay the formation of dynamic wrinkles—indefinitely if you maintain a consistent treatment schedule. Wrinkles caused by volume loss and the normal aging process inevitably develop.
What's the best age to start BOTOX treatments?
Age is less important than what you see in the mirror. Everyone is different, and some people don't notice the first signs of wrinkles until they're well into their 30s. Others might want to start BOTOX in their late 20s to delay the formation of dynamic wrinkles.
Is there any way to make my results last longer?
Absolutely! There is evidence that shows getting injections regularly and consistently can produce increasingly longer-lasting results. Also, good skin care habits can help you make the most of your BOTOX results. Using a quality sunscreen daily and applying moisturizer every night is essential. Use skincare products that help maintain collagen and include antioxidants. Staying hydrated and taking a zinc supplement can also help your skin look its best. Finally, if you're a smoker, quit.
What happens if you stop getting BOTOX injections?
Many people worry that wrinkles will appear worse when they stop getting BOTOX. That's not the case, especially if you've been getting BOTOX injections for a couple of years or more. Muscles affected by BOTOX weaken and only gradually regain strength after stopping BOTOX. Your skin will return to the state it was in prior to getting BOTOX.
BOTOX injections at our Williamsville, NY, practice are among the most popular treatments we offer. Our injectors want to work with you to bring out your personal best. Request your consultation online, or call us at (716) 634-5555 to arrange your first appointment.